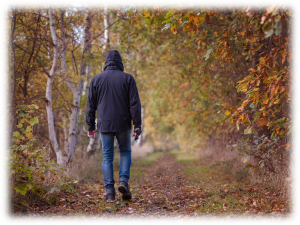 Our Study With Antonio
A few years ago, a dear brother from Seville, Spain and I had an opportunity to study the word of God with a man by the name of Antonio. After several weeks (or perhaps months), Enrique and I decided to offer him a Bible correspondence course and reminded him of the church's location, in case he wanted to visit us. Finally, we said goodbye and never saw him again.
What determines whether or not we should continue sharing God's word with someone? In Antonio's case, we stopped going to his house because many times in our studies he kept repeating the words "yes, but…" For example, Antonio had a strong faith in Mary, the mother of Jesus, as his mediator. When we mentioned verses such as 1 Timothy 2:5, which clearly says that there is "one mediator between God and men, the man Christ Jesus," Antonio responded, "yes, but…" It was because of this recurring attitude that Enrique and I stopped studying with him.
Did We Give Up Too Quickly?
Sometimes, when I look back, I wonder if we should have continued to study with Antonio a few more weeks or months. We knew that Jesus said that we shouldn't "give dogs what is holy, and not throw [our] pearls before pigs" (Matthew 7:6). However, I wonder if that verse described Antonio or if he was just testing us to see if we had good answers for his arguments. We know what the Lord says in Matthew 7:6, but it is necessary to use our personal judgment in applying this and similar verses.
Some take months and even years to obey the gospel. I know at least three married men who obeyed the gospel after more than twenty years of resistance. What would have happened to them if their wives had "thrown in the towel" as quickly as we did with Antonio?
When It's Time to Seek Others
On the other hand, the time we spend trying to teach someone who is proud and rebellious might be used more wisely by teaching others who are truly interested. Even so, we're still left with the question of whether or not he/she would have become a Christian if we had continued studying.
May God give us wisdom and patience so that all those with whom we are studying may have ample opportunities to know God and His will.
–Jerry Falk