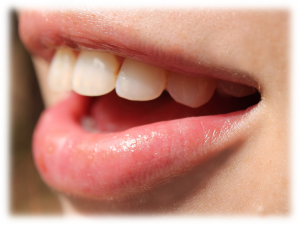 There is an intrinsic desire in all humans to seek the approval of others. We want to fit in and feel like we're part of the group. The best strategy to reach this goal is to adopt the thinking of the majority. This way we'll have less chances of butting heads with family, friends, coworkers, etc.
Seven Steps to Be Accepted by the World
If the majority had a rule book for those wishing to seek their praise, it might look something like this:
(1) Never correct anyone for his/her beliefs or lifestyle. Avoid being "judgmental."
(2) Don't adhere strictly to the teachings of the Bible to avoid being labeled as a "fundamentalist, legalist, Pharisee, etc."
(3) Avoid referring to beliefs or lifestyles as "sin, sinful, evil," or "wrong."
(4) Tell everyone that "there's no such thing as absolute truth" or that "each one has his own truth."
(5) Tell people that "all religions are equally valid paths to God" and that "the important thing is to be sincere."
(6) Tell everyone that they are going to heaven, regardless of what they believe or how they live.
(7) Tell agnostics and atheists that they too are on the right path that leads to eternal life.
This is a sure-fire way to garner the approval of most people nowadays. However, if what we seek is God's commendation and blessing, we might want to consider what Jesus has to say about the matter. In his "Sermon on the Mount," he told the multitudes, "Woe to you, when all people speak well of you, for so their fathers did to the false prophets" (Luke 6:26).
The Example of Jesus
Jesus knew all too well that if he wanted the majority to think nice things about him, being a shining light in a world of darkness was not the way to do it (John 3:19-20)! He didn't desire the approval of men (John 5:41) but rather that of his heavenly Father (John 7:18). On one occasion, Jesus said to the Jews who were seeking to kill him (John 5:18), "How can you believe, when you receive glory [i.e., praise] from one another and do not seek the glory [i.e., praise] that comes from the only God?" (John 5:44).
Clearly, sometimes the world will not have a favorable opinion of those who follow Christ. This is because they have been called out of the world to be different from the majority (1 Peter 2:9; 2 Corinthians 6:16-18). We shouldn't be surprised when the world speaks poorly of us. No one knew this better than Jesus (1 Peter 2:19-24)!
–Jerry Falk