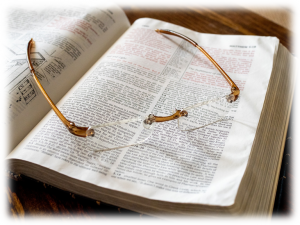 A few years back, the Washington Post printed an article which pondered the reluctance of Americans to read the instructions that come with new products. Too often, consumers struggle with (or even end up returning) items they can't figure out how to use, or that they assume don't work because they're using the product incorrectly. Companies' customer service lines are tied up by people asking routine questions about their purchases, phone calls that could be avoided if people would take the time to read the manual.
Why Americans Don't Read Directions
The writer of the article wrote, "Why Americans don't read directions is no mystery. Consumers want instant satisfaction — they don't want to wade through pages and pages of directions after they buy a product, especially if the directions are hard to understand or follow. Furthermore, even when the manuals are easy to understand, they may not be entertaining enough for today's consumer, especially younger ones who have grown up with the fast-paced world of MTV, computer games, and the Internet. They are used to having information delivered in a rapid, colorful, and stimulating way, and they want directions to be equally snappy."
Toll-free customer service numbers only compound the problem, because many people would rather call and ask for help than read the instructions already provided. Having worked as a representative for an insurance company for several months, I can attest to the accuracy of the author's observations. As many as one-third of the questions I received from policyholders had answers they could have easily obtained for themselves just by opening the materials provided to them when they obtained the insurance coverage. But many folks are too lazy or stubborn to read those materials, and too quick to let others to do their research for them.
Reading God's Instruction Manual
God's experience with humankind is exactly like that. We continually get ourselves into trouble and wreak havoc on our lives because we can't be bothered to read the "owner's manual" God has provided – the Bible. Everything we need to know to live acceptably before God is contained in this inspired book (Acts 20:32; 2 Timothy 3:16-17; 2 Peter 1:3). But how many people really read it? And of those who do make some attempt to study the Bible, how many apply it diligently to every circumstance and situation of life?
For some, the Scriptures just aren't "entertaining" enough. True, the Bible doesn't read like a comic book, or a romance novel, or the latest John Grisham thriller. But then, it's not a work of fiction: it's an instruction manual, one that not only is clear and concise, but addresses all the complexities of human existence.
And, like the consumer quick to dial the 800 number for help, many folks — including far too many Christians — are content to let someone else do the reading. "The preacher, pastor, or priest knows all that stuff," they reason. But every individual is accountable to God for the contents of His word (John 12:48), because everyone will be judged from the same books (Revelation 20:12-13).
We all have the same responsibility to be diligent in our efforts to rightly handle the word of truth (2 Timothy 2:15). The Proverb writer wrote, "For the LORD gives wisdom; from His mouth come knowledge and understanding; He stores up sound wisdom for the upright; He is a shield to those who walk uprightly" (Proverbs 2:6-7, NKJV). Jesus taught that "you shall know the truth, and the truth shall make you free" (John 8:32, NKJV), and affirmed that God's word is truth (John 17:17). If it's freedom and wisdom that we desire, God's word is the only legitimate source.
Conclusion
Life is difficult because none of us have ever lived it before. The knowledge of how to live a righteous life is not innate but must be learned (Psalms 119:73; Proverbs 2:1-6). When life's difficult questions arise, or we don't know how things work, let's not be stubborn or lazy — let's read the manual! (2 Timothy 2:15; Acts 17:11).
–Mike Riley