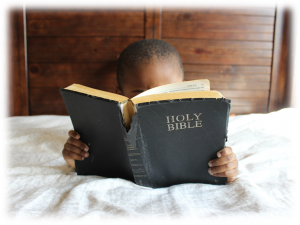 As mentioned previously, the church is made up of all the saved individuals in the world. You won't find their number in any earthly book of records or in any tract. God is the only one who knows their number because he is the only one who knows the hearts of men.
Additionally, the church established by Jesus doesn't have the governmental organization nor has it ever received any instruction, whether by command, example, or inference, to calculate the number of the saved. God is not impressed by numbers but rather by the condition of the heart and humble obedience to his word (1 Samuel 16:7; Psalms 51:17; 1 Samuel 15:22).
Sometimes it is argued that the group with largest number must be "the right one." God's destruction of the ancient world by a flood demonstrates that this is not so. At that time, only "a few, that is, eight persons, were brought safely through water" (1 Peter 3:20). Jesus also tells us that the great majority of people are not on the path that leads to eternal life (Matthew 7:13).
According to the biblical pattern, local congregations are equal and independent. What this means is that the church established by Jesus is not a hierarchy but a monarchy. It belongs to Christ because He is its founder (Matthew 16:18) and bought it with his own blood (Acts 20:28). Jesus is the only head of his church and governs local congregations from heaven through his word (Ephesians 1:20-23; Matthew 7:24-25; 24:35; John 5:24; 8:31,33,51; 12:48; 14:10,23). The one, true church has no earthly headquarters!
Today, those who are members of the church of Christ have believed in Jesus (John 8:24), repented of their sins (Acts 17:30), confessed their faith in Jesus as the Son of God (Acts 8:36-38), have been baptized (immersed in water) for the forgiveness of their sins (Mark 16:16, Acts 2:38), and persevere in the pure gospel of Christ (1 Corinthians 15:1-2; Galatians 1:8-9; 2 John 9).
Biblical baptism is by immersion (Acts 8:38; Colossians 2:12) and for those who are able to hear the gospel and believe before baptism (Acts 8:12-13; 18:8). We don't read of any examples in the New Testament of newborn children being baptized. This practice was invented many years after Jesus established his church!
Followers of Christ are simply "Christians" (Acts 11:26; 26:28; 1 Peter 4:16). They reject sectarian names that indicate an alliance with man-made churches because denominationalism violates both Jesus' desire and prayer that his followers be "one" (John 17:20-21).
They recognize that they are imperfect souls who constantly need God's grace, mercy, and forgiveness (Romans 3:23; Hebrews 4:16; 1 John 1:7). Despite their shortcomings, they earnestly desire to help others to come to the knowledge of the truth and be saved (1 Timothy 2:4).
–Jerry Falk