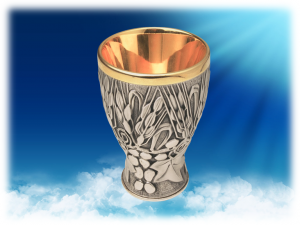 When You Don't Know What to Do with Yourself
This morning, I was listening to the news and a psychologist was saying that one of the big challenges during this pandemic is overcoming feelings of uselessness. The truth is, these and similar thoughts can affect us at any time, and not just when we're in the middle of a quarantine.
How many times have we heard about retirees who, after giving up their lifelong vocation, struggle daily with feelings of uselessness? They can't wait to leave their job, but when they do it's not what they expected. They suffer from depression and don't know what to do with themselves. Some go back to their old job and others spend time tending the garden, fixing the house, taking care of the grandchildren… doing whatever it takes to keep busy. We all want to feel useful!
God Satisfies Our NeeD
The Creator of the universe has not only put this need in our hearts but has also given us the possibility of satisfying it as his servants. In this life, we ​​can be useful in many capacities: useful at work, useful at home, useful in our community, etc., but what can be more fulfilling than being useful to God?
2 Timothy 2:20-21 says, "Now in a large house there are not only gold and silver vessels, but also vessels of wood and of earthenware, and some to honor and some to dishonor. Therefore, if anyone cleanses himself from these things, he will be a vessel for honor, sanctified, useful to the Master, prepared for every good work." If we avoid the worldly habits that lead to "further ungodliness" (2 Timothy 2:16), that is, if we turn away from evil (2 Timothy 2:19), we can become useful vessels for the Lord.
Each Day Provides New Opportunities
Every morning, the servant of God can rise out of bed rejoicing that he now has real purpose in life: to serve God!  True and complete usefulness is possible only when we accomplish the purpose for which we were created.
In Isaiah 43:7, God says that "everyone who is called by My name … I have created for My glory." The apostle Paul puts it this way: "We are His workmanship, created in Christ Jesus for good works, which God prepared beforehand so that we would walk in them" (Ephesians 2:10).
Every day the follower of Christ has the noble goal of allowing God to work through him by means of his word. This serves a triple purpose: God is "glorified," the disciple finds true and complete usefulness, and others are encouraged to avail themselves of the same blessings in their own lives.
–Jerry Falk