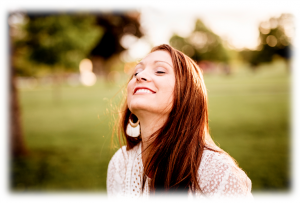 An American preacher by the name of George Washington Burnap (1802-1859) once wrote that the grand essentials to true happiness in this life are "something to do, something to love, and something to hope for."
"Something to Do"
God said, "Everyone who is called by My name … I have created for My glory" (Isaiah 43:7, NASB). The prophet Isaiah indicates here that those who belong to the people of God strive to live in such a way so as to bring him honor in the sight of all men. In order to glorify God, they respect him and obey his commandments (Ecclesiastes 12:13-14). True happiness and purpose are found in humbly serving God according to his revealed will in the Bible.
"Something to Love"
While Jesus was on the earth, he summed up this second essential in four short verses: "You shall love the Lord your God with all your heart and with all your soul and with all your mind. This is the great and first commandment" (Matthew 22:37-38). If we love God, we will also love our fellowman. Jesus went on to say, "And a second is like it: You shall love your neighbor as yourself. On these two commandments depend all the Law and the Prophets" (Matthew 22:39-40). See also: John 14:23 and 1 John 5:3.
"Something to Hope For"
The apostle Peter spoke of this last point when he said, "Blessed be the God and Father of our Lord Jesus Christ! According to his great mercy, he has caused us to be born again to a living hope through the resurrection of Jesus Christ from the dead" (1 Peter 1:3). Jesus himself is described by the apostle Paul as "our hope" (1 Timothy 1:1).
In short, all three of these essentials for true happiness can be summed up in one Person: GOD!
–Jerry Falk