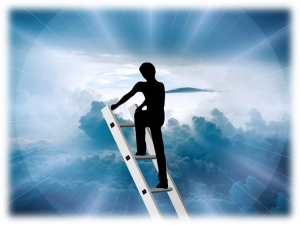 One of the outstanding characteristics of first-century Christians is recorded in the book of Acts. Acts 2:42 says that the early followers of Christ "were continually devoting themselves to the apostles' teaching and to fellowship, to the breaking of bread and to prayer" (NASB).
The text says that the disciples were "continually devoting" themselves to four activities: (1) the apostle's teaching, (2) fellowship, (3) the breaking of bread (i.e., the Lord's Supper), and (4) prayer. The Amplified Bible indicates that they "steadfastly persevered" in these things.
Both the New American Standard and the Amplified Bible highlight the idea of continuous action. This is not to say that they were participating in these activities twenty-four hours a day, but rather that they did not cease to do them. After repenting and being baptized for the forgiveness of their sins (Acts 2:38), they were unwavering in their commitment to Christ and His word.
The phrase "steadfastly persevered" has been translated from a Greek word that, when applied to a place, means to "attend assiduously all the exercises" (Strong's Hebrew and Greek Dictionaries). When applied to a person it means "to adhere closely to" him/her (Ibid.)
Whenever the local church meets in an agreed place at an agreed time, it might be said that the brethren do so for spiritual "exercises." Persevering "steadfastly" means that they made a conscientious effort to attend "all the exercises." If Luke had written about us and our attendance of these "exercises," what would he say?
When applied to a person, Albert Barnes says that this word means, "attending one, remaining by his side, not leaving or forsaking him."
My mother is probably one of the greatest examples that I know of someone sticking by another's side, through thick and thin. Since my dad was poisoned in 1989 by a contaminated batch of L-tryptophan, a natural sleeping aid, she "remained by his side" day and night. She humbly served him, even when he was not as appreciative as he could have been, during an illness that lasted more than 21 years.
How closely do we "stick to Christ" in our daily walk? Could it be said of us that we always strive to "remain by His side?"
Faithful Christians of the first century "steadfastly persevered." They remained by Jesus' side and that of their fellow Christians through thick and thin. They did their best to "attend unceasingly all the exercises" of the local church. They didn't let other commitments get in the way. They didn't "throw in the towel" when things got tough, but kept preaching the word (Acts 8:1,4).
May God help us to imitate their example!
–Jerry Falk