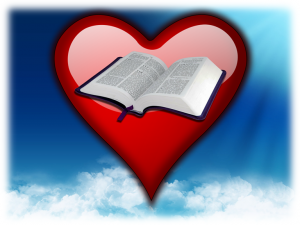 Salvation and "Mental Assent"
Many talk about salvation in Christ as though obedience has nothing to do with it. The idea seems to be that God has already done everything and that the only thing left for us to do is to simply "accept" the redemptive death of Jesus for the forgiveness of sins.
In accordance with this belief, the moment at which one receives God's gift of salvation is viewed simply as a matter of "mental assent" (i.e., concurring intellectually with what God has revealed about Jesus) without any other action on our part. For many, going beyond this would mean "salvation by works" or that it is conditional. Some even rule out the need for repentance (i.e., a change of mind) in order to receive salvation.
What role, if any, does obedience have in salvation? What does the Bible have to say about this matter?
"The Obedience of Faith"
When the true gospel of Christ is preached to all the nations and it is humbly received, it invariably leads to "the obedience of faith" (Romans 1:5; 16:26). God wants "all the nations" to obey the conditions that He has established so that they may be saved, and not simply accept Jesus in their hearts as their personal Lord and Savior. Receiving God's gift of salvation requires more than "mental assent"!
Again, Paul and other faithful Christians preached the true gospel of Christ to "all nations … to bring about the obedience of faith" (Romans 16:25-26). The AIM of the proclamation of the good news is not simply to encourage people to mentally accept the redemptive death of Christ. Its very goal is to incite them to act on their faith by humbly submitting to God in baptism.
The Conditionality of Salvation
This is exactly why Jesus said, "Go therefore and make disciples of all nations, baptizing them in the name of the Father and of the Son and of the Holy Spirit" (Matthew 28:19). Jesus mentioned baptism as one of the conditions by which "all nations" would be led to "the obedience of faith" and enter into a saved relationship with the Father, Son, and Holy Spirit. There is just one gospel that would be preached to all nations… and it included baptism (Mark 16:15-16; Acts 8:35-36).
Others Who Became "Obedient to the Faith"
In agreement with this, Acts 6:7 tells us that many of the Jewish priests "became obedient to the faith." What exactly did they do? If we take into account Acts 2:37-41, they believed, repented, and were immersed in water for the forgiveness of sins, just like the rest who received God's gift of salvation.
–Jerry Falk