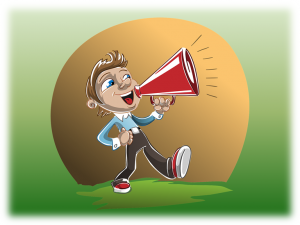 And this is the testimony of John, when the Jews sent priests and Levites from Jerusalem to ask him,
–"Who are you?"
–He confessed, and did not deny, but confessed, "I am not the Christ."
–And they asked him, "What then? Are you Elijah?"
–He said, "I am not."
–"Are you the Prophet?"
–And he answered, "No."
(John 1:19-21)
When the investigators sent by the Pharisees, thinking that John was someone very important, asked him about his identity, he did not respond as we would.
We love it when people want to know more about us. It means that we have impressed them. We're happy to make a presentation of who we are and what we have achieved.
In contrast, John talked about what he was NOT. Moreover, with each question from his interrogators, John's answers get shorter and shorter. They wanted to talk more and more about John; John wanted to talk less and less about himself.
A man so dedicated to giving all honor to Jesus could not be comfortable in a self-centered conversation. He just wanted everyone to know Jesus and his greatness, and to talk about him.
What about us? Do we prefer that people talk about us or about Jesus?
–Brigham Eubanks