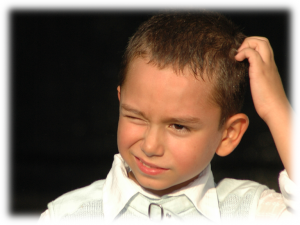 Perhaps you've noticed some religious billboards in our area that advertise the slogan "Rethink Church." The word "rethink" means to "think again about something, especially in order to make changes to it" (google.com). Is it really a good idea to suggest that people "rethink church?"
After all, the church belongs to Jesus Christ (Matthew 16:18). The Lord purchased the church with His own blood (Acts 20:28). He is the head and Savior of the church (Ephesians 5:23). God "put all things under His feet, and gave Him to be head over all things to the church, which is His body, the fullness of Him who fills all in all" (Ephesians 1:22-23, NKJV). Christ has all authority in heaven and on earth (Matthew 28:18).
What right, then, does anyone have to "rethink" anything about HIS church? This question becomes even more important when we consider that man's thoughts and ways have always led to the creation of false standards (Isaiah 55:8-9; 65:2; Jeremiah 10:23; Proverbs 3:5-8; 14:12; Psalms 94:11).
What exactly do we need to "rethink" concerning the church?
(1) Its builder and founder – Jesus Christ (Matthew 16:18; 1 Corinthians 3:11)?
(2) When it began – the Day of Pentecost (Isaiah 2:2; Daniel 2:40,44; Acts 2:1,29-33)?
(3) Where it began – Jerusalem (Isaiah 2:3; Luke 24:47-49; Acts 2:5)?
(4) Its requirements for membership – hear the gospel (Romans 10:17), believe in Christ (John 8:24), repent of sins (Acts 17:30), confess Christ (Romans 10:9-10), and be baptized (Acts 2:38,41,47)?
(5) Its name – church of Christ/church of God (Matthew 16:18; Romans 16:16; 1 Corinthians 1:2)?
(6) Its worship – in spirit and truth (John 4:24)?
(7) Its organization – elders, deacons, and saints/Christians (Philippians 1:1; Acts 14:23; 1 Timothy 3:1-13)?
(8) Its work – spiritual, not social (1 Timothy 3:15; Ephesians 3:1-11; Romans 14:17)?
Where is our authority to "rethink" any of what God has already revealed in the Bible in order to make changes to it (Colossians 3:17; 1 Peter 4:11; Galatians 1:6-9; Revelation 22:18-19; 2 John 9-11; Jude 3)? As if these passages were not enough, God even explicitly commands us "NOT TO THINK BEYOND WHAT IS WRITTEN" (1 Corinthians 4:6, NKJV)!
Rather than "rethinking" church, let's carefully consider everything in light of what the inspired Scriptures reveal (John 8:31-32; Acts 17:11; 2 Corinthians 4:13). Instead of following this man-made slogan, we should be concerned with "bringing every thought into captivity to the obedience of Christ" (2 Corinthians 10:5, NKJV)!
–Jesse Flowers