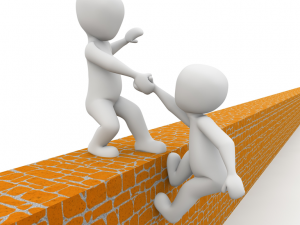 Several years ago, my family and I went to a special Bible series in Pennsylvania. Though we have lived in the U.S. since the summer of 2005, it was the first time we visited a congregation in this state.
Five young men who are active in the Lord's vineyard presented different topics during the series. We attended on a Friday night and had the privilege of hearing a Dominican brother named Roger Polanco. This young man made me reflect a lot on my life and my objective as a follower of Jesus.
Two phrases of that beautiful message have remained engraved in my memory to this day. Roger said, "It takes more to being a Christian than simply not doing bad things. Jesus 'went about doing good' (Acts 10:38)." Jesus was known not so much for the things he didn't do but for what He DID.
Jesus sought the physical good of men. He opened the eyes of the blind. He caused the lame to walk and the deaf to hear. He cleansed the lepers and raised the dead. (See Matthew 11:5).
More importantly, he sought the spiritual good of men by preaching to them "the words of eternal life" (John 6:63,68) by means of which they could be saved. He offered a living hope and rest to those who lived tormented by the burden of their sins (Matthew 11:28-30).
Jesus showed that he was a true friend by giving his life for them (John 15:13).
What things characterize me as a disciple of Christ? When people look at me, what do they think?
Somebody says, "I know (your name here). He/she is a Christian. He/she doesn't drink, doesn't smoke, doesn't curse, doesn't lie, doesn't steal, etc., etc."
It would be much better if people thought, "(your name here) is always talking to others about the word of God, always willing to help, encourage, and serve others. He/she is a generous, kind, honest and, whatever happens in life, he/she is always joyful. He/she gives his/her life for the brethren ( 1 John 3:16)".
May God help us to be known not only for what we don't do but also for what we DO.
–Jerry Falk