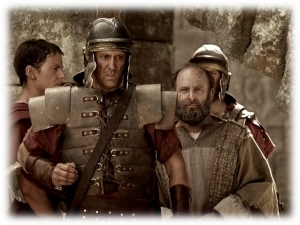 In 2 Timothy 4:6-8, Paul stands at the end of his long, rich, fruitful life. He has faced death on many occasions but thus far has been delivered from all peril. However, this time, he has the deep conviction that the hour for his departure has come. There's no record of his death in the New Testament, but the tradition is strong that he was beheaded under Nero circa AD 66.
Paul's Three-fold Confession
In the passage cited above, we have a three-fold confession from Paul of his: (1) readiness to die in the present; (2) satisfaction with what he had accomplished in the past; and (3) assured hope of a future life.
A Living Sacrifice Drawing to a Close
It's instructive to note that Paul doesn't refer to his present imprisonment and impending demise as death but as a drink offering (2 Timothy 4:6). Drink offering traces back to the pouring out of wine beside the altar (Numbers 15:1-10), and the pouring out of the liquid was a fitting image of Paul gradually pouring out his life in sacrifice to God. He had presented his life to God as an offering, a living sacrifice (Romans 12:1), and he was now near the final stage.
Another Three-fold Statement
2 Timothy 4:7 contains another three-fold statement that is a summary of Paul's life. He calls his life: (1) a fight; (2) a race he has finished; and (3) a faith he has kept. In his life, Paul fought against Satan, against principalities and powers, against spiritual wickedness in high places, against Jewish and pagan vice and violence, against Judaism amongst the Galatians, against fanaticism amongst the Thessalonians, against contention, fornication, and litigation in Corinth, against intellectualism at Colossae, against fightings within and fears without, and against the law of sin and death operating within his own heart.
Eyes Always on the Goal
The race Paul had run had been an obstacle course, but despite the challenges, he had fully accomplished the service to which he had been called (see Acts 20:24). He had never taken his eye off the finish line (Philippians 2:16; Hebrews 12:1-2); he was focused at all times on the glory of God and the salvation of sinners.
Loving Jesus and His Appearing
In 2 Timothy 4:8, Paul returns to the figure of a race/contest. Just as the victor in each competition (wrestling, running, etc.) received a crown (a laurel wreath) of victory, so Paul looked forward to a crown of righteousness that can be won by all who love the Lord. And not just love Him but love His appearing. Just as we anticipate and eagerly await the arrival of loved ones (children coming home to visit, friends stopping by, etc.), so do believers look forward to the coming of the One they love most. They not only love Him, but love Him in the full assurance of faith and hope that casts out fear (1 John 4:18) and carries with it the confidence that when He appears, we shall also appear with Him in glory (1 John 3:2).
Satisfaction at Life's End
It is at the end of life that the value and worth of what we have believed and accomplished are fully known –but then it is too late to change. We should be so living that by the grace of God, we, like Paul, can be satisfied at life's end.
–Kenny Chumbley