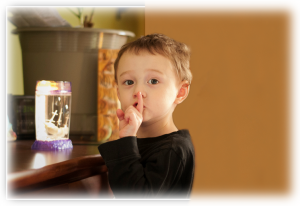 Sometimes, when certain phrases are repeated over and over again by those in different "Christian denominations," they eventually end up being adopted by members of the Lord's church. One such phrase goes something like this: "God wants a relationship, not religion" or "God doesn't want your religion." Consequently, people have been led to believe that there is something inherently wrong about religion. Is this true?
Religion and Salvation
According to its etymology, the word "religion" comes from the Spanish "religar," which means "to unite" or "re-bind." This, in turn, comes from the Latin "religare" and refers to a bond of piety by which one is "united" or "bound" to God. "Religion," therefore, has to do with beliefs and practices that create a bond between man and God.
The reasoning behind the often-repeated phrase that "God doesn't want religion" is the assumption that salvation by grace does not depend on anything that man does. However, while it is true that we are saved by grace (Romans 3:24), we are also "saved through faith" (Ephesians 2:8). This kind of faith does not simply believe (James 2:19) but also puts into practice (or obeys) God's word (James 2:24). True, saving faith includes obedience.
Following this line of thought, the apostle Paul states at the beginning and end of his letter to the Christians in Rome that the purpose of the gospel of Christ is "to bring about the obedience of faith" (Romans 16:25-26; 1:5). When the Christians in Rome had "become obedient from the heart" (Romans 6:17) by humbly submitting to the Lord in baptism (Romans 6:3-5), they were "set free from sin" (Romans 6:6-7). In this act of obedient faith, a bond of fellowship was established between them and God (Romans 6:11). They didn't earn or deserve salvation; nevertheless, God required them to believe, repent, and be baptized in order to be saved (Mark 16:16; Acts 2:38; 1 Peter 3:21).
The Kind of Religion That God Wants
The only true bond by which one is united with God is established when he believes and obeys the teachings of Christ as revealed in the New Testament. This is exactly what constitutes the true "religion" of Christ. With this in mind, James says, "If anyone thinks he is religious and does not bridle his tongue but deceives his heart, this person's religion is worthless. Religion that is pure and undefiled before God, the Father, is this: to visit orphans and widows in their affliction, and to keep oneself unstained from the world"(James 1:26-27). Therefore, the "religion" that God wants is that which believes and obeys (i.e. puts into practice) his word (James 1:22). Visiting orphans and widows and keeping oneself unspotted from the world are just two examples of the kind of "religion" that pleases God.
What Should We Say to People?
Instead of saying that "God doesn't want religion," we should say that Christ doesn't want His followers to be divided because of different beliefs and practices that violate his word (John 17:20-21, 1 Corinthians 1:10-13). Christ wants us to follow him and his teachings, nothing more, nothing less. Our loyalty is to him and not to any sectarian alliance.
In short, God does want a relationship, but he also wants it to be based on "a religion that is pure and undefiled" (James 1:27). He doesn't want a man-made system of devotion based on opinions, feelings, and traditions but rather on humble obedience to his word as revealed in the New Testament. This is the kind of "religion" that God wants!
–Jerry Falk