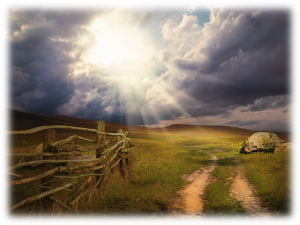 God Is Unchanging
One of the outstanding traits of the divine nature is immutability. The Scriptures repeatedly assert the unchangeableness of God (Numbers 23:19; 1 Samuel 15:29; Malachi 3:6; Hebrews 13:8; James 1:17). It is not God's nature at all to be capricious, fickle, impulsive, irresolute, wavering, or unpredictable.
Man can surely be thankful that this is the case, for we are familiar with, and have had to suffer from, the treachery and undependability of our fellows. On this aspect of God's character rests man's hope and peace.
God Changes His Mind
Yet, the Scriptures assert just as repeatedly that God does "repent of evil" (Jonah 3:10, KJV), or change His mind at times (Genesis 6:6; Exodus 33:3,14,15,17; Numbers 14:30; 1 Samuel 2:30-31; 2 Kings 20:1-11; Jeremiah 15:6; 18:7-10).
What does this mean? Firstly, it should be pointed out that the basic meaning of "repent," "to change the mind," is neutral; the word in itself does not connote a turning away from wrongdoing. Since God is incapable of sin, He is also incapable of that kind of repentance. Secondly, there are two kinds of evil — moral (spiritual), and calamitous (physical) — and God can do the latter, but not the former.
–Gary Eubanks