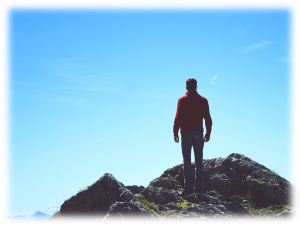 ­
The word "conviction" refers to the certainty or firm resolve with which one adheres to a belief. With respect to Christians, it is the assurance that one has of the truth revealed through Jesus Christ (John 14:6; Hebrews 1:2).
Do we believe that the Bible is the word of God? Are we entirely persuaded that Jesus was crucified, buried, and resurrected from the dead on the third day? Do we firmly adhere to the idea that salvation is found only in Him? (Acts 4:12). Are we convinced that we are members of the one, true church that Jesus established almost two thousand years ago?
We need to ask ourselves if we are men and women of conviction or if we have inherited the watered-down faith of others. Those who are second, third, and fourth-generation Christians have the additional challenge of making sure that what they believe is not simply what they have been taught by others but also the result of their own efforts to know God and his will.
Moses demonstrated that he was a man of conviction in a time when many Israelites had turned their backs on God (Exodus 32:1-6). The prophet said to them with firm resolve, "Whoever is for the Lord, come to me!" (Exodus 32:26, NASB). Though many had rebelled against God, Moses refused to join them.
Likewise, if we are truly convinced that we are on the Lord's side, we will encourage people to come to us. God said to the prophet Jeremiah, "let [the people] come … to you, but do not go back to them" (Jeremiah 15:19, Bible in Basic English).
Joshua, Moses' successor, also demonstrated that he was a man of conviction when he said, "If it is evil in your eyes to serve the Lord, choose this day whom you will serve, whether the gods your fathers served in the region beyond the River, or the gods of the Amorites in whose land you dwell. But as for me and my house, we will serve the Lord" (Joshua 24:15).
Being men and women of conviction means serving God faithfully regardless of whether or not fellow Christians continue fighting the good fight with us. Sometimes there may be only a few in the local church "who have not soiled their garments" (Revelation 3:4). This does not give us the right to join the ranks of the unfaithful!
Joshua's example also teaches us that if we are completely convinced of the truth, we will share what we know with others. So strong was Joshua's conviction, that he promised to help his wife and children to be faithful to God. Those who have strong conviction do everything in their power to take others to heaven with them!
We need to have the same kind of conviction demonstrated by the apostle Paul when he said, "…I am not ashamed; for I know whom I have believed and I am convinced that He is able to guard what I have entrusted to Him until that day" (2 Timothy 1:12, NASB).
True conviction means never being ashamed of the word of God (Romans 1:16) nor of Christ (Luke 12:8-9). Those who have this mindset are convinced that they will receive the incorruptible crown of life (2 Timothy 4:8) and, like Paul, do not take their eyes off this goal (Colossians 3:1-2; Philippians 3:8-14).
–Jerry Falk