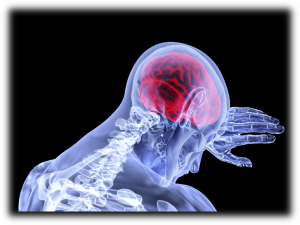 "For My thoughts are not your thoughts, nor are your ways My ways," says the LORD (Isaiah 55:8, NKJV). Throughout history, man's thoughts and ways have often conflicted with the thoughts and ways of God.
Just because something in the religious realm may seem right and good to us, doesn't mean this is the case in the eyes of God. "There is a way that seems right to a man, but its end is the way of death" (Proverbs 14:12).
We must always check our human thoughts and ways against God's divine thoughts and ways. And we do this simply by searching the Scriptures to find the truth (Acts 17:11; John 8:32). When we teach, we must be sure we are only teaching the Word of God (1 Peter 4:11), with no addition or subtraction (Revelation 22:18-19). We must not think beyond what is written (1 Corinthians 4:6).
For instance, we may think that using instruments improves our singing and our overall worship. But the command in the New Testament is to sing and make melody in our hearts to the Lord (Ephesians 5:19; Colossians 3:16).
We may teach that the way for a sinner to be saved is to say a prayer or simply accept Jesus into our heart as our Savior. But the way of the Lord is belief and baptism to be saved (Mark 16:16; Acts 2:38; 1 Peter 3:21), not faith only (James 2:24).
We many think that Easter is a very significant holy day to be observed by all Christians. But what are God's thoughts and ways on the matter? The New Testament is completely silent about such an observance. Rather the Lord instituted His Supper in order for us to proclaim His death every first day of the week (1 Corinthians 11:23-26; Acts 20:7).
"And whatever you do in word or deed, do all in the name of the Lord Jesus, giving thanks to God the Father through Him" (Colossians 3:17, NKJV). Isn't it past time that we submit ourselves entirely to the thoughts and ways of Almighty God (Matthew 7:21)?
–Jesse Flowers