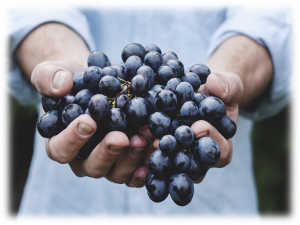 Jesus' Favorite "Food"
On one occasion, Jesus told his disciples: "My food is to do the will of him who sent me and to accomplish his work" (John 4:34).
While passing through Samaria, Jesus sat by a well (John 4:6). The same verse says that the Lord was tired from the trip. (He and his followers had walked many miles.) It was lunchtime and the disciples had gone to the city to buy food, leaving him alone. More specifically, it was "about the sixth hour", or noon, when the sun was at its hottest point. After sitting down, a Samaritan woman arrived and Jesus asked her for water.
The disciples left Jesus tired, hungry, hot, and thirsty. When they returned, they found him refreshed, recharged, rejuvenated, and invigorated. They asked themselves, "Has anyone brought him something to eat?" (John 4:33) But it was not the rest, the food, the water, or the shade that gave Jesus so much energy.
It was the opportunity to do God's will, to preach to a woman who needed salvation. Jesus himself enjoyed the living water that came to be "in him a spring of water welling up to eternal life" (John 4:14) and at that time he didn't need the food that the disciples had brought him.
Our Physical Desires and the Will of God
What about us? It seems that many times we can't continue working for the Lord without first satisfying physical desires as simple as hunger, fatigue, thirst, or heat. We pay more attention to our physical discomfort than to the will of God.
Let's be careful not to allow our physical desires to deprive us of opportunities that God gives us to serve him in the kingdom. Instead, let us discipline ourselves to overcome these obstacles, taking advantage of the privilege that God has given us to accomplish his work.
–Brigham Eubanks