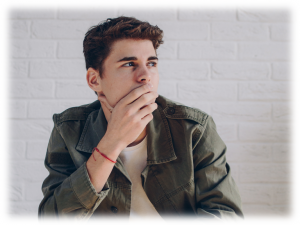 As Jesus passed through towns and villages preaching the gospel, someone asked him, "Lord, are only a few people going to be saved?" (Luke 13:23, NIV) Jesus could have repeated the part of the Sermon on the Mount where he says, "…The gate is narrow and the way is hard that leads to life, and those who find it are few" (Matthew 7:14).
Strive to Enter
Instead of this, in Luke 13:24, Jesus says, "Strive to enter through the narrow door. For many, I tell you, will seek to enter and will not be able." Notice how Jesus begins his response with the word "strive." Perhaps the person who asked this question was thinking about other people rather than himself. However, Jesus put the ball in the court of the questioner and the others listening to His words. The word "you" is understood by implication in the imperative "strive." "You strive to enter through the narrow door," was the Lord's answer.
Let's Reflect First on Our Own Condition
How many times have we done the same thing? We worry about the fact that many are on the road to destruction, but are we ourselves striving to enter through the narrow door? It's easy to hate others' sins, but the faithful servant of God will hate them with the same intensity –and even more so– when he finds them in his own heart.
Let's not talk about the "sins" of others while we talk about our "weaknesses" or our "shortcomings." If we find evidence of sin in our lives, let's call a spade a spade! Let's cast on our sins all the black ink they deserve and humbly recognize the gravity of our condition without Christ (Ephesians 2:1-2, 1 John 5:12).
Let's work out first our own salvation with fear and trembling (Philippians 2:12). Once this is done, we will have plenty of opportunities to help others to be right with God.
–Jerry Falk