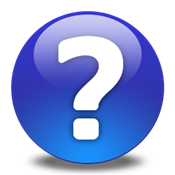 Anything we could say here "about us" doesn't matter much in comparison to who God is and how we can come to know Him better. He is our everything and we are thrilled to have Him in our lives!
We have sought God and found Him. Now, the longing of our hearts and our prayer is that those who read these brief reflections may also come to know Him better and enjoy the same happiness and purpose of life. We realize, however, that some would like to know a little more about those behind these posts. With this in mind, we provide this short explanation…
Perhaps the simplest fact "about us" is that we are just Christians, without belonging to any denomination. Our loyalty is entirely to Him, not to any sectarian alliance of congregations controlled by an earthly headquarters. We deeply regret that modern "Christianity" is known by different names, different teachings, different styles of worship, different forms of evangelism, different organizations, and even different founders. We firmly believe that Jesus Christ promised to build His church (Matthew 16:18, Ephesians 1:22) and that the multiplicity of denominations in the world contradict both the desire and prayer of Jesus (John 17:20-21; 1 Corinthians 1:10).
In order to give our Lord the glory and honor that He deserves as the Son of God, we strive to follow the New Testament pattern regarding the organization, worship, and work of the church. To this end, "we speak where the Bible speaks and are silent where the Bible is silent," a motto based on 1 Peter 4:11 and 1 Corinthians 4:6. As members of the church established by Christ, we aim to have book, chapter, and verse for every belief and practice. Likewise, the authors of these brief devotionals exercise great care as they write, always respecting the teachings of the Holy Scriptures and not allowing themselves to be led by their own opinions and feelings.
Lastly, we humbly ask that you carefully examine these writings and would be happy to receive your sincere questions. Your spiritual welfare is our greatest interest!