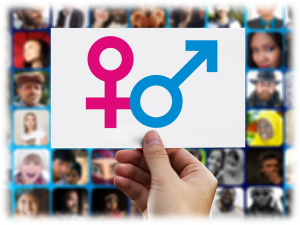 Few clashes between Christianity and popular ethics are more heated than the realm of sexuality. The gospel sets the sexual relationship uniquely in the "marriage bed" (Hebrews 13:4). Society currently sets no higher standard than consent. To the one who maintains such a casual view of this most intimate of human activities, Christianity might seem repressive.
Biblical Passages on the Subject
From the very first pages of Scripture, it is evident that every kind of intimacy and unity is a gift of God to a husband and wife. Genesis 2:24-25 declares that "a man shall leave his father and his mother and hold fast to his wife, and they shall become one flesh. And the man and his wife were both naked and were not ashamed."
Later on, in the context of sexual faithfulness, the wise writer of Proverbs urged his son to "rejoice in the wife of your youth… be intoxicated always in her love" (Proverbs 5:18-19). He encourages this couple to engage in romance and intimacy to the point of "intoxication"!
This ideal sexual relationship, where each spouse unselfishly seeks to please the other in love, is summed up well in a New Testament passage: "the wife does not have authority over her own body, but the husband does. Likewise the husband does not have authority over his own body, but the wife does" (1 Corinthians 7:4). Such giving of oneself in love and trust is a safeguard against infidelity and promotes unity between husband and wife in every sense. The Christian couple who puts these principles into practice enjoys a noble, pure, and satisfying gift of God.
Does Sexual "Freedom" Lead to Fulfillment?
The world offers a very different path. Ephesians 4:19 notes that those who do not know the true God "have become callous and have given themselves up to sensuality, greedy to practice every kind of impurity." To follow the course of the world is to be greedy to satisfy every impulse. But instead of satisfaction, this pursuit only creates greater hungers. Lust can never result in fulfillment, because by definition it always wants what it doesn't have. Do we really want to live by this rule? Isn't receiving a gift from God and learning contentment with it far better?
The apostle Peter warns against those who promote shamelessly yielding to every carnal desire: "They promise them freedom, but they themselves are slaves of corruption. For whatever overcomes a person, to that he is enslaved" (2 Peter 2:19). The lives of some are governed by animal instincts. They are not even masters of their own body.
God Restrains Us for Our Good
In this light, God's limits on sexual expression are clearly for our good, and save us from great harm. Far from denying us fun, he is acting as a caring father should, restraining us from activities that hurt us, and offering us a true fulfillment for a desire he graciously gave us.
–Brigham Eubanks