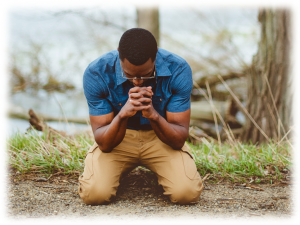 The Commendable Mindset of John the Baptist
"The one who has the bride is the bridegroom. The friend of the bridegroom, who stands and hears him, rejoices greatly at the bridegroom's voice. Therefore this joy of mine is now complete. He must increase, but I must decrease" (John 3:29-30).
When the disciples of John the Baptist asked him about the fact that Jesus baptized more people than he (John 3:26), he didn't respond with envy. On the contrary, he rejoiced when he heard the news.
John speaks as though he were the "best man" at Jesus' wedding. What kind of best man is jealous of the groom when the guests pay more attention to him on the day of his wedding? The best man prefers that his friend receive all the honor because it's his day. The last words of John recorded in the Bible reveal with simplicity his humble and exemplary attitude: "He must increase, but I must decrease" (John 3:30).
Contemporary Challenges
A strong temptation, about which little is said but which greatly affects preachers, and especially young people who lead Bible studies, is the desire to receive honor from the members of the congregation for their messages. We love it when they shake our hands and praise us, telling us things like, "What an excellent sermon!" or "Three people were baptized today because of your efforts!"
The Time to Celebrate
At what point should we rejoice when helping others to know Christ and His word? When they commend us for our efforts? When they pay greater attention to us? To the contrary, the time to be truly happy is when people honor and praise Jesus and ignore us! "He must increase, but [we] must decrease."
–Brigham Eubanks