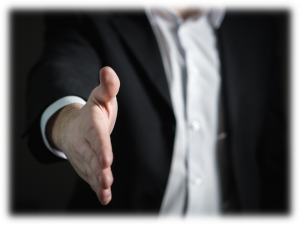 Many of us know what it's like to lose a good friend. Undoubtedly, this has to be one of life's most painful experiences!
A Sad Phone Call
Several years ago, I had the opportunity to work on a hotline for low-income people who were seeking free legal advice. I would listen to their problems (in English or Spanish), type notes on their cases, and arrange appointments for them with appropriate attorneys.
On one occasion, I received a call from a woman who told me that her husband had stopped paying the bills, was sleeping on the couch, and had a girlfriend. All of a sudden she said, "I can't breathe!" I asked, "Are you alright, Ma'am?" I added, "It's okay if you need to put the phone down and use an inhaler." However, asthma wasn't her problem. She was finally coming to grips with the fact that she had lost the man who was supposed to be her best friend!
Friendships end when one or both individuals involved in the relationship decide to bring it to an end. Sometimes, both sides are guilty in causing a parting of the ways.
The End of Our Friendship with God
As in the case of the woman who had been abandoned by her husband, our rejection of God hurts him. For instance, when God decided to destroy the world by means of a global flood, Genesis 6:6 says that "the Lord was sorry that he had made man on the earth, and it grieved him to his heart." Because of sin, all of us stop giving God the love, honor, and respect that he deserves. We choose to sleep on the couch of worldliness and abandon him for another "lover" (James 4:4). What hurts him the most is the harm that we bring upon ourselves by such a decision.
All humans are born into this world entirely free of sin. If we don't inherit the sin of our immediate parents (Ezekiel 18:20), we certainly don't inherit the sin of our first parents, Adam and Eve. However, there comes a time in our lives when we choose to sin (Romans 3:23). When this happens, we bring an end to the relationship that we once had with God. Humans are always the first to reject the Creator.
We Can Be "Made Friends Again"
Despite ending our friendship with God, he offers us the possibility of reconciliation. God does not have to be reconciled to us. We must be reconciled to him!
The word "reconciliation" means "to be made friends again." This reconciliation is possible only through Jesus Christ (John 14:6; 2 Corinthians 5:18-20; Ephesians 2:13-16). The opportunity to restore a relationship with God is conditioned on our continuance in the faith (Colossians 1:19-23).
If you have never been reconciled to God, you are still in your sins. You have turned your back on him. He didn't bring an end to the relationship. You did. Why not reclaim your friendship? Believe in Jesus as the son of God (John 8:24). Repent of your sins (Acts 17:30). Repentance is a change of mind. It is a turning from sin and a turning to God. Confess your faith in Jesus (Acts 8:37) and be baptized for the forgiveness of your sins (Mark 16:16; Acts 2:38; 22:16). After this, hold fast to the word of God (1 Corinthians 15:1-2) in order to maintain your friendship with God and remain in a saved state. God pleads with you to be reconciled to him for the eternal well-being of your soul!
–Jerry Falk