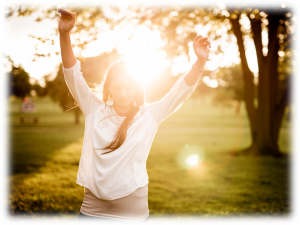 In 2017, my wife and I spent almost ten months looking for a new place to live in New Jersey. We had been renting an apartment for almost nine years. Around the beginning of 2018, we finally found our dream house! Without hesitation, we signed a contract with the seller. Less than a week later, however, another buyer showed up promising cash and a three-week closing. The seller immediately terminated the contract with us and decided to sell the house to the new buyer because she didn't want to wait for us to get a mortgage. Losing hurts!
Victory That Transcends This Life
Here on earth, we may lose our home, our job, our health, and even our life. Despite these tragic and difficult losses, we can be victorious in a way that transcends this physical realm. Revelation 17:14 tells us that this victory is possible through Jesus Christ because "he is Lord of lords and King of kings and those with him are called and chosen and faithful."
We can be victorious because Jesus has been victorious (Juan 16:33). Jesus said to the church in Laodicea, "The one who conquers, I will grant him to sit with me on my throne, as I also conquered and sat down with my Father on his throne" (Revelation 3:21).
Later in the book of Revelation, John wrote about Jesus' victory with these words: "And I saw a strong angel proclaiming with a loud voice, 'Who is worthy to open the scroll and break its seals?' And no one in heaven or on earth or under the earth was able to open the scroll or to look into it, and I began to weep loudly because no one was found worthy to open the scroll or to look into it. And one of the elders said to me, 'Weep no more; behold, the Lion of the tribe of Judah, the Root of David, has conquered, so that he can open the scroll and its seven seals'" (Revelation 5:2-5). Jesus is Conqueror!
The Origin of the Word "Victory"
The word "victory" comes from the Greek word "NIKE." I'm not talking about the tennis shoes, but rather about the Greek "goddess" of victory, who also was a symbol of victory over death. Nike is an imaginary goddess invented by the Greeks. In contrast, Jesus is a real, historical figure whose teachings, miracles, death, and resurrection were observed by many eyewitnesses (1 Corinthians 15:3-8).
A Complete Victory Over Spiritual Foes
In the book of Revelation, we see how Jesus sits on a white horse and goes out "conquering, and to conquer" (Revelation 6:2). Likewise, through Jesus we can triumph overwhelmingly. Through Jesus, we are able to overcome sin, death, and Satan himself (1 Corinthians 15:55-57)!
How to Be Truly Victorious
All other victories in life are meaningless if we don't have victory in Jesus. If you want to be victorious over sin, death, and Satan, you must first obey the gospel. Believe in Jesus (John 8:24), repent (Acts 17:30), confess your faith in Christ as the Son of God (Acts 8:37), and be baptized for the forgiveness of your sins (Acts 2:38; 22:16; 1 Peter 3:21).
Though my wife and I have experienced this and other losses throughout the years, with Christ in our lives we will always be winners… and you can be too! Regardless of the obstacles that you face, Jesus can can conquer them all.
–Jerry Falk