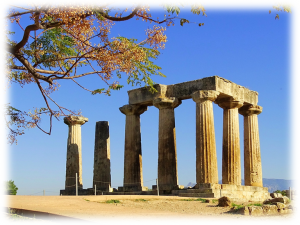 To Whom Is Our Allegiance?
During the mid-to-late nineteenth century, hundreds of people would meet to hear a famous Protestant preacher from Connecticut by the name of Henry Ward Beecher.
One day, a visiting minister was given the challenge of substituting for Beecher. How would the large group of people react upon learning that their favorite speaker would not be addressing them that day? At the appointed hour, the visiting preacher stood behind the pulpit and became annoyed when he noticed that several people began to move towards the doors in order to leave the building. It was at that moment that the preacher said, "All who have come here today to worship Henry Ward Beecher may now withdraw from the church! All who have come to worship God, keep your seats!" According to the story, no one left after hearing the preacher's poignant words.
I wonder how many people returned to their seats out of sheer embarrassment, not out of true conviction. Apparently, the allegiance of some of those present was to Henry Ward Beecher rather than to Christ and his word. Beecher had been elevated in their minds to such an extent that he seemed to be the reason that they met with the church that day.
The Case of the Corinthians
Paul's first letter to the Christians in Corinth, Greece indicates that they were a divided church. One of the primary causes of the sectarian mentality that existed among the Corinthians was the same problem that affects many today in the denominational world: the excessive exaltation of men. Some were saying, "'I am of Paul,' and others, 'I am of Apollos'"(1 Corinthians 3:4, NASB).
Earlier in his letter, Paul gave a more complete description of the problem with these words: "Now I mean this, that each one of you is saying, 'I am of Paul,' and 'I of Apollos,' and 'I of Cephas [i.e., Peter],' and 'I of Christ.' Has Christ been divided? Paul was not crucified for you, was he? Or were you baptized in the name of Paul?" (1 Corinthians 1:12,13, NASB). They had become Paulians, Apollonians, and Petrians!
Someone once told me that those who claimed to be "of Christ" were also guilty of having a sectarian mindset. Well, if they were claiming to be of Christ with a selfish desire to divide the Lord's church, this certainly would have been wrong. Creating dissensions and factions in the local church is sinful (Galatians 5:19-21)! However, of the four individuals mentioned above only Christ had been crucified for the Corinthians and they had, in fact, been baptized in his name (Acts 18:8;Matthew 28:19). Perhaps in an effort to dispel any doubt as to whom they really belonged, Paul tells them at the end of the third chapter: "you belong to Christ" (1 Corinthians 3:23, CEV)!
To Whom Do You Belong?
Today, Christendom in the United States is known by more than thirty thousand different denominations. Just as in Paul's day, many claim allegiance to certain groups, in part, because of their allegiance to religious leaders. In contrast, we see in the New Testament that those who followed Christ were simply called "Christians" (Acts 11:26; 26:28; 1 Peter 4:16).
Have you been converted to men or to Christ?
–Jerry Falk