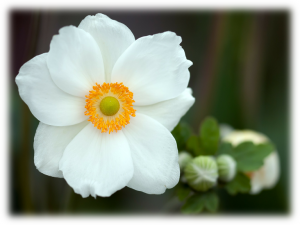 As Christians, we face many spiritual foes that want to extinguish our light and make our salt lose its flavor. One of the most formidable enemies that wages war against the Lord's church is worldliness.
Our adversary, Satan, wants us to be exactly like the world. He knows that if our daily behavior is tainted with worldly practices, those who are sincerely seeking the truth will not be able to distinguish us from those who don't know God. In this way, we will not only endanger our salvation, but we will also be unable to guide others to the Lord.
It has been said that the biggest problem facing Christians today is not that there are not enough faithful churches in the world but that there is too much world in the churches.
The word "world" has several meanings, but in this context, it refers to "the whole circle of earthly goods, endowments, riches, advantages, pleasures, etc., which although hollow and frail and fleeting, stir desire, seduce from God, and are obstacles to the cause of Christ" (Thayer).
Worldliness, then, is the result of placing too much importance on the things and practices of this world. It is not simply imitating the sinful things of those of the world. It's also focusing too much on earthly things instead of setting our sights primarily on spiritual things (Matthew 6:19-21; Colossians 3:1). It's forgetting that Christians are pilgrims and that we are just passing through.
James tells us that we have to "keep [ourselves] unstained from the world" (James 1:27). The idea of ​​keeping oneself untarnished is of the utmost importance. One must keep himself "with jealous watchfulness, at the same time praying and depending on God as the only one who can keep us" (A.R. Fausset).
Jesus prayed for his disciples so that God would keep them from evil (John 17:14-16). God is powerful to "keep us," but we have to do our part as well. We are kept blameless from the world by the power of God through an active and obedient faith (1 Peter 1:5)!
–Jerry Falk