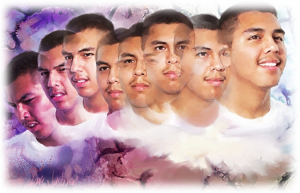 People sometimes view change as a positive thing… especially when life is not going well for them. They may have financial difficulties, marital problems, challenges with addiction, or perhaps they're not happy about their past. As a result, they desperately long for something that will bring about real change in their lives.
Some switch jobs, others switch homes, and yet others even switch spouses, all in the hope that their efforts will make a positive, long-term improvement in their situation. Yet, many times they find out that after these changes have been implemented, they're right back to where they started. Their efforts produce only temporary results!
On a much larger scale, history reveals how different nations tried to bring about real change. We will look at three of them and how they fared.
The Greeks: Man-made Wisdom
In 1 Corinthians 1:22, Paul says that the "Greeks seek wisdom." Perhaps they thought that by their insight and intelligence they could find a remedy for what ails the world and, yet, two thousand years later Greece finds itself on the brink of financial ruin. Some feel that this small, impoverished nation may eventually cause the whole European Union to unravel, which would have a devastating impact on stock markets throughout the world.
Likewise, many today seem to feel that the key to overcoming society's ills lies in education. The thought seems to be, "The more we know, the better we will be able to address our problems, and the happier we will be." Though this may be true with respect to some aspects of life, the search and acquisition of secular knowledge does not bring real meaning to life (Ecclesiastes 1:13-18), nor does it provide a permanent solution to man's greatest ills.
The Romans: Military Might
The Romans reveled in their military power as the solution to the world's problems. History confirms that they too were mistaken.
Some historians, such as Edward Gibbon, attribute the fall of the Roman Empire to moral decay. They may have had the outward appearance of power, but their destruction arose from within. Despite all its glory and splendor, Rome's military might could not bring about real change.
Today, the idea seems to be that if the United States or other nations can rid the world of terrorists and encourage countries to accept a democratic system similar to their own, then things will improve dramatically. However, in a true democracy political decisions are based on the will of the people, which may lead to new leaders, more tyrannical than the old ones, being voted into office.
The Jews: Political Power
The Jews in Jesus' day were hoping for a political revolution. They were expecting the long-awaited Messiah to rescue them from the oppression and injustices of the Roman Empire.
Some Jews may have been thinking that Jesus was just the person to be their political leader. But Jesus didn't have any money (Matthew 8:20). He never raised an army and prohibited the use of the sword in his defense (Matthew 26:51-53). When the people tried to make him an earthly king, Jesus walked away (John 6:14-15)! He didn't try to make an alliance with any of the governments of this world. The Lord didn't form a political party. He never led any movement or demonstration against the Roman government; in contrast, he taught fellow Jews to "render to Caesar the things that are Caesar's" (i.e., pay taxes, Matthew 22:21). He never urged people to protest on a large scale against any form of social injustice, although it obviously existed at the time. In short, Jesus did not consider political power to be a satisfactory means of bringing about real change. He had something entirely different in mind…
The Gospel: The Only Agent of Real Change
The change that Jesus promised would be like that of leaven, "which a woman took and hid in three measures of meal till it was all leavened" (Matthew 13:33). Leaven (i.e., yeast) works inwardly. Little by little, it is able to completely and permanently change the composition of an entire batch of dough. Likewise, when the seed of the gospel is humbly received and allowed to take root in a person's heart, it changes him from the inside out.
The power of true and lasting change lies in the gospel of Christ as it works in the individual. As individuals change, so do governments and the injustices that sometimes characterize them.
Only the gospel of Christ can bring about real change because only it addresses the cause of man's suffering: sin. Only the gospel can make a permanent difference in his situation because it provides the world's greatest remedy: Jesus Christ. The gospel is "the power of God for salvation to everyone who believes, to the Jew first and also to the Greek" (Romans 1:16). This includes you!
–Jerry Falk