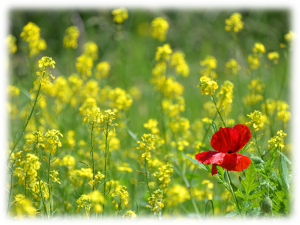 The following paragraph is taken from an anti-drug campaign in Spain several years ago:
"I have something for you. NO. Come, on man. NO. Try a little. NO. You'll like it. NO. It'll blow your mind. NO. Don't be shy. NO. Are you afraid? NO. Don't be a chicken. NO. Just once. NO. It'll be good for you. NO. Come on, let's go. NO. You have to try it. NO. Do it now. NO. There's nothing wrong with it. NO. You want it. NO. Say yes. NO. WITH RESPECT TO DRUGS, YOU HAVE THE LAST WORD"(ABC, Seville, December 16, 1993).
We live in a world in which the majority is tirelessly seeking our compliance… and not only with respect to the use of controlled substances. Our relatives, friends, neighbors, co-workers, classmates, etc. think that our life should line up with theirs.
However, as for participating in the things of this world that violate God's will, you have the last word. NO!
The world wants us to feel miserable because we are different, but our mindset should be the exact opposite. We are the happiest men and women on earth because, by turning away from the sinful things that surround us, we know that we have fellowship with our God (2 Corinthians 6:16-18).
Therefore, if the world frowns on us because we are different, let's continue to trust fully in our heavenly Ally. We have a Friend who has rescued us from our "futile way of life … with the precious blood of Christ" (1 Peter 1:18).
–Jerry Falk